The high flyer of Laminar-Aerotec:
As enthusiastic glider pilots and lovers of the skies, we, Wolfgang Zimmermann and Andreas Lutz, have wanted to turn our passion into a profession for a long time. In October 2020, the time had finally come. Together we founded Laminar Aerotec GmbH.
Our company is based on products related to the aerodynamic optimization of aircraft surfaces and therefore we chose the obvious name "laminar".
Herbert Pirker and Friedel Storka invented the first successful idea and at this time also the basis of our product range in the 1980s. Over time they have further optimized it. We will follow this tradition of developing products and visions until they are ready for series production, faithfully following our slogan "better be laminar".
The history as a timeline:
1980 | The beginnings
More than three decades ago, a group of five enthusiastic glider pilots were thinking about the topic bug wing pollution. Decisive for this: one of the most successful competition aircraft "Eiri Avion PIK-20". It was almost unbeatable, but with dirty wings the performance decreased immensely. There was tinkering, experimenting and testing. Then the time had come: the first bug wipers were successfully deployed in gliding flight. The company "BWS Pirker & Storka" was founded.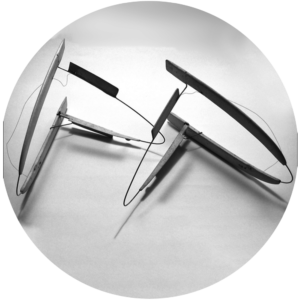 1982 | The simplification
The next question arose: how to simplify the bug wiper? The foldable and free-running bug wiper was invented by Herbert and Friedl in a quiet chamber and two prototypes were built.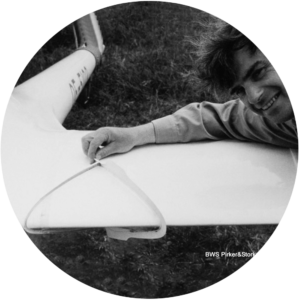 1986 | The patent
After countless tests and optimizations, the bug wipers were finally patented and launched on the market in 1986.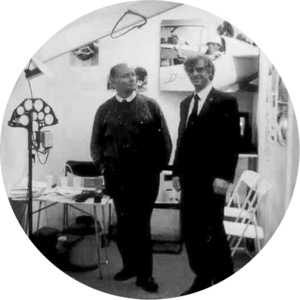 1988 | Trade fair visits
The personal conversation was important: The bug wipers were presented and marketed at various trade shows
1989 | Winner
The gliding world championship took place in Wiener Neustadt (AT) - the bug wipers were used for the first time in a high-ranking competition. 60% of the pilots have flown with "Bug Wiper". The electrical system was also in use at that time. The success proved Pirker & Storka right: The winners in all classes had BWS bug wipers on their wings.
2009 | Flexibility - new product
The bug wiper has been further developed and significantly improved with a flexible joint. Thus, it adapts to the profile of any common wing. In 2009, the new Flexi Cleaner was patented and has been successfully in use ever since.
2020 | New Generation
30 years later, at the beginning of October 2020: Wolfgang Zimmermann and Andreas Lutz found Laminar Aerotec GmbH and successfully continue the original BWS Pirka & Storka bug wipers of the two pioneers.
2021 | Honor
Honor to whom honor is due! Herbert Pirker was awarded the Pioneer Pin in Gold by the Austrian Aero Club for his decades of work as ONF (Supreme National Flying Authority).